As an Amazon Associate, I earn from qualifying purchases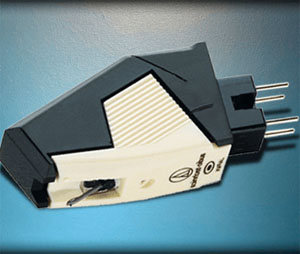 Do you have a turntable of your Vinyl record?
Then you have the chance to listen a great sound.
How?
Just get a great P mount cartridge.
You can install it easily with your Vinyl record.
Well, let me explain few more details:
Perhaps you've long been a fan of vinyl to provide for your music. Or maybe you're simply curious as to why people would want to choose vinyl after CDs are not going out of style and music is either streamed or downloaded. But you may have heard that the quality of vinyl music is better. That may be arguable, but there's no denying that it's certainly different.
If you've bought a record player from some antique shop or from a friend (or more likely their grandparents) and it's your first time to hear vinyl music quality, you may have even wondered what the fuss was all about. In all likelihood, the sound quality you'll hear isn't all that remarkable.
What you may have forgotten is that the sound quality of vinyl records depends on your equipment. More specifically, you will need a new and better phono cartridge for your record player. This is especially true when you're hearing music that seems muted and muffled. With a great phono cartridge, that music from your vinyl records will become gloriously crisp—and then you will begin to understand why self-confessed "audiophiles" insist on vinyl records and record players.
But What Exactly is a Phono Cartridge?
If you're new to record players, your unfamiliarity to phono cartridges is quite understandable. To get a better understanding, check out how a record player works. Do you see the needle touching the vinyl record? The phono cartridge refers to that needle and the surrounding parts. You'll have to replace that with something better to really hear the fine music you were expecting.
You don't really need an expert to connect a phono cartridge to your record player. Phono cartridges can be categorized by their mounts.
Standard Mount:
This is the most common type, if the word "standard" didn't clue you in. If you have a good phono cartridge and you manage to connect this properly, the resulting audio quality will be terrific.However, connecting this "properly" may be a bit of a challenge, especially if you're new to record players in the first place. The installation involves fiddling with 2 vertical screws and 4 small lead wires. You'll have to get the alignment right, plus you need to make sure that you have the right tracking force and anti-skate adjustment.You may want to find a mentor who knows a lot about record players to help you out. You will need to devote some time and effort to get it right, and this may come after a lot of tinkering.
P Mount Stylus:
Due to the challenge of connecting a phono cartridge to a record player, some makers have come out with a P Mount version that's specifically designed to make it easier to connect. Once you've found a P Mount phono cartridge that's designed for your record player, you only need to connect the 4 tiny pins into the arm of the record player. Those 4 pins will help make sure that the connection is properly aligned and secure, and then you're good to go.What you have to realize with P mount phono cartridges is that it's not just a new way of securing the needle to the tonearm. All the crucial dimensions have also been standardized, and that includes the cartridge weight and the right tracking force. So there's no more need for tweaking the attachment at all.
The phono cartridge is the main point of contact between your vinyl record and your record player. It's what will mostly determine what kind of sound quality you will get, in conjunction with the quality of your amplifier and speakers. But even if you have a great amplifier and a terrific set of speakers, the sound will be crap if your phono cartridge is terrible.
So you need to start your search for a new phono cartridge if your player has only the stock phono cartridge attached. It's best that if you're new to record players, your search should focus on P-mount phono cartridges simply to make it easier for you to mount it properly.
How to Find a Suitable Phono Cartridge
5 Tips for Buying a Best P-Mount Cartridge:
You may have noticed that there are plenty of phono cartridge options out there, even in this day and age of downloadable music. You can of course cut down on your options a bit by sticking with P mount phono cartridges, but there will still be quite a few choices to pick from. So how do you even begin?
First, you need to confirm that your current cartridge is also a P mount. This will confirm that the new P mount will also mount to your record player forearm.
Then you have to factor in the price. It's not enough to note the general rule that you need to pay for quality. You also have to consider the overall worth of your record player. If your turntable retails for about a hundred bucks (or even less), then it's not exactly logical that you'll start your search for a phono cartridge in the $300+ range. If your turntable costs you more than $2,000, then a $25-phono cartridge may not be your most suitable choice.
Next, you should find out about the ease of installation. Yes, it's true that P mount phono cartridges are by design easier to install than standard mounts. But some P mounts are easier to install than others.
You will then need to check on the sound characteristic of the phono cartridge. You can get a fair idea of this by reading customer reviews. Cartridge models are unique in their own ways, and they have different audio characteristics. Some may provide you with great detail in the music you hear so that it feels more upfront but also abrasive. Others may mute some of the details, but the overall impression of the sound may by more comfortable and warm.
For really high-quality turntables, you'll want the mass of best p mount phono cartridge to match the mass of the tonearm. A high-mass tonearm will be better suited with a high-mass phono cartridge. Though a lightweight phono cartridge may sound fine on your high-mass tonearm, it still won't sound as good as it should. In addition, the wrong mass for the phono cartridge can speed up the damage for your vinyl records.
How to Set Up a P Mount Cartridge
To understand how a P mount phono cartridge is installed, take a look at this YouTube video on what to do.

You may notice that it's only a little over a minute long. That shows you how quick and easy it is to do.
Remove the old cartridge by first detaching the screw on the side that locks it in.
Plug in the new P mount cartridge. It's like putting in an electric plug into a socket.
Secure it in place by putting back the screw.
That's it. If your turntable has a knob for the tracking force, you may want to adjust it. It's possible that you may want to add mass for better audio results.
And that's it. It's quick and easy—and this is why P mount phono cartridges are great especially for newbies.
Best P-Mount Cartridges Review
With so many P-mount phono cartridge models to choose from, let's help you out by offering a handy list of phono cartridges that should at least get you your money's worth. We have them at different price ranges, from the utterly affordable, to midrange and even high-end models.
It's true that in general, you get what you pay for. Yet it doesn't necessarily mean that if you don't have much of a budget for a phono cartridge, you're limited to subpar options. If you can only choose among the cheap ones, then this is arguably your best choice.
This is the P mount cartridge made by Audio Technica, which as a very solid reputation among audiophiles in the sound and music technology industry. They build headphones, earbuds, and microphones, and they're among the bestselling Japanese audio brands. Phone cartridges like the AT3482P explain why their reputation for excellent engineering is so high.
Features
The features include the following:
This is an entry-level Audio Technica P-mount phono cartridge.
It fits 0.7mm stylus models only.
The stylus design is bonded round shank.
The cantilever is made from carbon fiber.
The vertical tracking force ranges from 1 to 1.5 grams.
The AT-VM95E works as an introductory component for newbies, and in this role it works well. It's extremely affordable, so you can just buy it after you buy a P mount cheap turntable. You got to wonder: if an affordable entry-level phono cartridge sounds this good, how much better will a more advance phono cartridge sound like?
What We Love
This sound a lot better than the price would indicate. Some may even think the phono cartridge is much
more expensive.
The mid frequencies are terrific, and it is perhaps the main strength of the AT3482P.
The high frequencies are nice and crisp without being too bright.
The low frequencies are agreeably tight.
The carbon cantilever does well with warps and other flaws.
What We Don't Love
There's a rumor floating around that a conical stylus may cause greater groove wear. The general consensus about this rumor is that it is difficult to generalize, as the stylus manufacturers may offer different qualities for their styli.
Despite the good quality, it's still among the more affordable ones—and it doesn't quite match the tone quality of some of the really expensive phone cartridges.
Verdict
It's amazing how replacing the phono cartridge of an old turntable with this AT-VM95E can make it sound so much better. Many have admitted that its sound can match the quality of what you get from phono cartridges that cost at least twice as much. Its value for money proposition is amazing, especially if you're used to compressed mp3s.
This just goes to show that an entry-level Audio Technica is like an entry-level BMW 3-series. It's still a darn BMW, and in the case of the AT-VM95E it is still made by Audio Technica.
The brand has developed a superb reputation for quality, and just because it's offering a comparatively cheap phono cartridge doesn't mean they want to risk sullying that reputation they've build, Instead, the AT-VM95E reinforced how Audio Technica values audio quality—regardless of the price range.
If you're simply replacing an old phono cartridge to get your turntable to work, think of getting this audio technical p mount cartridge first. You don't risk a lot of money, yet you get to enjoy terrific sound quality for your old LPs and 45s.
Sometimes you just want to sit on the couch with a glass of wine or beer, and relax after a hard day. Put your feet up, close your eyes, and listen to high quality audio with your turntable. You can make sure that the audio quality is up to par if you get the Shure p mount cartridge for your turntable.
Shure P Mount cartridge does know what it's doing when it comes to phono cartridges. After all, they've been doing so since 1937. One of their classic phono cartridges was the Shure V15, and that remained in production from 1964 to 2005.
The price here makes it a "mid-range" model, but that's not how it sounds. It sounds like it's among the high-end phono cartridges in the market today. It's also among the easiest phono cartridges you can install.
Features
This comes with a universal mount, a standard mount adapter, and mounting hardware.
It fits both P-mount and standard mount tonearm types.
It uses a light-tracking moving magnet design.
The tracking force is low at 1.25 grams, so it can minimize damage to your records.
The stylus has a biradial diamond tip for hi-fi accuracy.
The cantilever is made of tubular aluminum alloy, which contributes to the low stylus mass.
This Shure p mount cartridge was specifically designed for home audio listening. It offers a reasonable price, yet you get terrific sound quality that can help you relax after a long day in the office.
What We Love
As this can fit both P-mount and standard mount tonearms, it's a very good bet that it can fit your turntable. It will fit for about 85% of all turntables today.
The biradial tip for the stylus offers terrific sound accuracy.
It comes with a stylus guard to help protect the stylus.
With the low tracking force and the tip of the stylus, it minimizes the wear on your invaluable (and often irreplaceable) collection of LPs and 45s.
It offers a war, relaxing sound.
It comes with a warranty.
What We Don't Love
Just in case you haven't heard, Shure has announced that it has gone out of the phono cartridge business. They still have inventories of some phono cartridge model including the M92E, but those may only last through the summer. But this means you should buy the M92E while supplies last. And if you really like it, buy several of these so you will have available replacements in the future.
Verdict
What's shocking about the withdrawal of Shure from the phono cartridge industry is that nowadays turntables and vinyl records are making a comeback. Shure has also developed a great phono cartridge in the M92E, and it has earned rave reviews from the vast majority of customers and experts.
But buy a few of these, set up the first one, and then listen to the music. The resulting sound is terrific across all frequencies. The sound fidelity is fantastic. Prop up your feet, take off your jacket, grab a drink, sit back, and close your eyes to really feel the music. It's a way to relax at home.
It can be annoying if you bought a high-end P-mount phono cartridge and you end up with installation difficulties. Isn't that the reason why you want a P-mount cartridge in the first place—you wanted to avoid installation crap like this?
But at least you can increase your chances of avoiding such a fate with the Audio-Technica AT-VM95C Universal. This is meant for P mount and non-P mount tonearms so that you can be sure it will suit your turntable.
The audio technical p mount cartridge sound is excellent as well, so it's not as if you're only getting this for the ease of installation. But then again with its price it better sound good. It's also from Audio Technica, and this brand is quite faithful in its commitment to sound quality.
Features
This has a universal mount, along with a half-inch mount adapter.
The vertical tracking force is quite light, ranging from 1 to 1.5 grams.
The stylus has a bonded round shank.
It comes with an elliptical stylus.
Even when in used condition when you buy it, it'll still cost you $100+.
It may count as a great investment if you dread the prospect of buying a phono cartridge that just makes it hard for you to install. That's a problem that P-mounts are supposed to solve, yet it is a problem if your turntable isn't a P-mount model at all.
What We Love
This will fit most turntables, including numerous non-P mount turntables. It even comes with a tiny screwdriver along with a brush for the stylus.
Installing this should take 10 minutes, and 5 of those minutes will involve just reading the instructions.
The sound is great and beyond entry-level, with solid bass, midrange, and highs.
The stereo separation is terrific.
Verdict
So what if it's not technically a universal model? It does fit most turntables, and it is more likely to fit your turntable than any other P-mount phono cartridge out there. What's more, the sound is solid and great for easy listening.
If you're willing to spend a lot more than for a CN5625AL, then this audio technical p mount cartridge is the one you should get for your phono cartridge. It's probably the best option you could get for under $250, even though its price is only about $300 or so. It's extremely advanced and you'll get high performance.
What did you expect? If cheap Audio Technica phono cartridges can sound great, exactly how much better will this more advanced model? As it turns out, it sure is fantastic.
Features
This comes with a "Microline"-shaped diamond tip, which performs much better than an elliptical tip
It comes with a long list of mounting accessories including a nonmagnetic screwdriver, mounting screws,
washers, nuts, a brush, and a PCOCC lead set.
It has a VM type dual-magnet system.
It also has an aluminum pipe cantilever.
The tracking force ranges from 1 to 1.8 grams.
What We Love
This may come with a "midrange price" but it offers high-end audio results.
That microlinear stylus offers great high frequency response, yet you get less distortion.
Your records will sound great, regardless of the genre or the age of your records.
You also get less wear for your records.
It's also easy to install.
Verdict
If you wish to get one of these, you better act fast. It's a discontinued product that a lot of people like, and that demand with the limited supply will lead to higher prices as time passes. It offers easy installation with superb sound.
So why was it discontinued? Supposedly, it's because there's a newer model to replace it, and Audio Technica probably wants you to switch to the newer model. It's certainly not because it's not god, because it certainly is superb.
Most phono cartridges actually come with a moving magnet design (MM), but that doesn't mean that all of these MM phono cartridges offer similar audio results. That's certainly not the case with this Ortofon p mount, as this is not a regular MM at all.
Features
It has a highly polished nude-elliptical stylus.
It features the famous split pole pins which let moving magnet cartridges to have flat frequency
response similar to a moving coil cartridge.
This 2M Blue is an upgrade from the 2M Red.
If you've tried the OM-30, you've love this. The performance is better yet it's cheaper than the OM-30.
What We Love
The price of Ortofon p mount cartridge is reasonable considering the advances contained in this phono cartridge
Forget about moving coil performance being only available in expensive phone cartridges. The special MM design
makes it sound like a moving coil cartridge.
The bass of the Blue is much more solid, and the highs are crisper, compared to the Red performance.
Your old albums will sound much better than ever before.
What We Don't Love
You will need to break this in for about 20 to 30 hours.
Verdict
After you break this in, you will be amazed at the sound quality your old LPs will produce. The quality will be so high you'll feel that it's worth every penny you've paid for it. It really is that good, and it's not as expensive as some of the other "high end" models.
Now we're back to the more economical models, and at least we still have Audio Technica to provide us with better-than-crap options. This is the cheapest phono cartridge on this list, so if you just want savings yet you insist on Audio Technica quality, you get your wish.
Features
This comes with a half-inch mount, so you better check that it will suit your tonearm.
The vertical tracking force is a bit heavy, ranging from 1.5 to 3 grams.
The conical stylus comes with a bonded round shank.
It matches well with medium-mass S-shaped tonearms and low-mass straight tonearms.
The stylus assembly and the cartridge body are rectangular.
Because it's cheap, plenty of people buy this to serve as a backup for their "daily" phono cartridge. But that's not the only reason why you'd like this.
What We Love
If you're a newbie who's not sure about matching cartridges with tonearms, get this. The CN5625AL isn't really picky about the tonearm.
It's very easy to set up, as the alignment goes faster due to the rectangular stylus assembly and cartridge body. Set it and forget it, at about 2 grams tracking force and equal antiskating.
It tracks very well, without any noticeable inner groove distortion and sibilance.
The build quality is terrific (it does come from Audio Technica).
The stylus offers a warm and welcoming sound, and it's a great replacement for a phono cartridge that you find "overly bright". It also seems to hide a lot of crackle and pop.
What We Don't Love
It doesn't exactly offer high definition, especially for the highs and lows.
Verdict
Even if you have a phono cartridge that you like, get this for a backup. It's cheap enough that you can buy several of these with no trouble. What's more, if your current high-fidelity P-mount produces crackle and pop with your old records (which can occur frequently), then take this out and listen to those old records again. They'll sound so much better. This may be cheap, but it does offer a lot of value for the money.
P Mount Cartridge Buying Guide:
Look for the following to pick the right P mount cartridge for your turntable:
Make sure it's comes with an appropriate price.
Find out how easy it is to install.
Check to see how clear the sound is.
Find out how it performs with older vinyl records.
See to the quality of the highs, mids, and bass
Check if it looks good, or at least matches the design of your turntable.
Does it need to be broken in? Do you mind if it does?
P Mount Cartridge FAQs
Here are some frequently asked questions, with the answers conveniently supplied:
Q1. Why do some self-professed "audiophiles" consider P mount cartridges "inferior" to standard mounts
Answer: The quality of phono cartridges have a lot to do with personal preferences. If you like the sound, then the opinion of others shouldn't really matter. That's especially true if you're buying a phono cartridge so that you get to enjoy your vinyl records.
Yet, it is true that many audiophiles do consider P mounts, as a group, aren't as good as standard mounts. That's due to several reasons, and one of these is that many P mount manufacturers cut down on the quality to reduce the price. After all, they were focusing on the ease of installation as the main advantage. This is also the reason why we have this list of good P mount phono cartridges in the first place—you can at least choose from the better ones.
Another reason for this attitude among audiophiles is that they associate sound quality with the ability to customize the sound, just as people like equalizers to adjust the frequency response of the music. P mounts often don't need any sort of adjustment at all, while there is a lot of fiddling with standard mounts.
Finally, some people simply seem to regard old technology as "classic" technology. So the older it is, the better it ought to be. Standard mounts are older than P mounts, which was patented only in 1980. Audiophiles seem to believe that the "authentic" sound of music (which is, of course, the classic music of the 1950s, 60s, and 70s) can only be found with standard mount phono cartridges.
Q2. Why does it seem like the P mount sounds better?
Answer: It may sound better for you because you have your own audio standards. It's like ice cream—we all have different favorite flavors. That doesn't mean that one flavor is actually better than the others.
Of course, it's also entirely possible that the standard mount didn't sound "right" to you is because it wasn't aligned or set up properly. That's a real possibility, and it's why P mounts were developed in the first place. It's much more difficult to screw up the installation of a P mount. It's virtually "plug and play"!
Q3. Is the needle part of the cartridge?
Answer: That depends on how you mean. The needle, or the stylus, is included when you buy a phono cartridge. But you can replace the attached stylus with a different stylus if you want.
Q4. What kind of stylus design should I get for my phono cartridge?
Answer: That depends on your musical preferences and budget. If you're not finicky, you can make do with a relatively inexpensive spherical stylus. The sound quality isn't all that high, but some DJs prefer this because it works best for "scratching" and "back-cuing".
The elliptical stylus offers a larger area of contact with the record groove walls, so you get higher sound fidelity. It also doesn't need as much tracking force, and that means your vinyl records don't wear out that much.
Even higher quality needles can produce even higher fidelity sounds with less tracking force required, though they may even be more expensive. These are the "linear contact", "microline", or "biradial" styli.
Q5.What are MM cartridges?
Answer: Phono cartridges have a magnet and a metal coil, and they move against each other to produce the electronic signal. The most common design is when you have a moving magnet (MM) with a fixed coil, and this design can be found in both affordable and expensive models.
However, there are also some phono cartridges with a moving coil and a fixed magnet. This is the MC model. To use this, your amplifier should have a separate MC input. Some audiophiles prefer this type because it supposedly sounds better. That may again be a matter of opinion, although it is true that MC cartridges are generally much more expensive.
Conclusion
If you can put in a P mount phono cartridge for your turntable, then do so. That's just sensible for many, especially newbies who have no idea of how to adjust standard mount phono cartridges properly. With this, there's less fuss and frustration.
You can find ones that are affordable or more expensive ones with truly terrific sound quality. Regardless of your budget, at least we made sure that you won't be stuck with a crappy-sounding turntable—where's the fun in that?
Related Reviews